Support
Taking care of your mental health
Moving away to University, settling into a new home and other challenges that life can throw in our way can understandably affect our mental health. What's important is that you know that there is lots of support available to you should you ever need it.
As a resident in Halls, your wellbeing is our priority. By now you will know that your Residential Adviser team (RAs) and Hall Warden oversee the pastoral care of students in Halls meaning that they are there to help if you are experiencing any problems. If there's something that you want to chat to your RA or Warden about then don't be afraid to reach out. There is also an out of hours dedicated phone number that you can call at any time. Contact details of your RA, Warden and the duty RA phone can be found in your handbook, on posters in your kitchens or at reception.
The University has its own Mental Health Advisory Service which you can contact via 0151 795 1000 or advice@liverpool.ac.uk. You can book an appointment to speak to a Wellbeing and Guidance Advisor here. Information on counselling at the University can also be found here.
The University also has a useful self-help library with tips, guides and tools to improving your mental health. Offering support on anything from anxiety and loneliness to homesickness, you can check out the self-help guides here.
Health Assured is a 24/7 free, confidential helpline that you can call on 0800 028 3766 if you need to talk to someone about issues you are experiencing. You can download the My Healthy Advantage app for support, videos and advice. You can enter the code 'Wellbeing' and the password is MHA187679.
Student Minds also has lots of helpful tips and resources aimed at students who are experiencing challenges.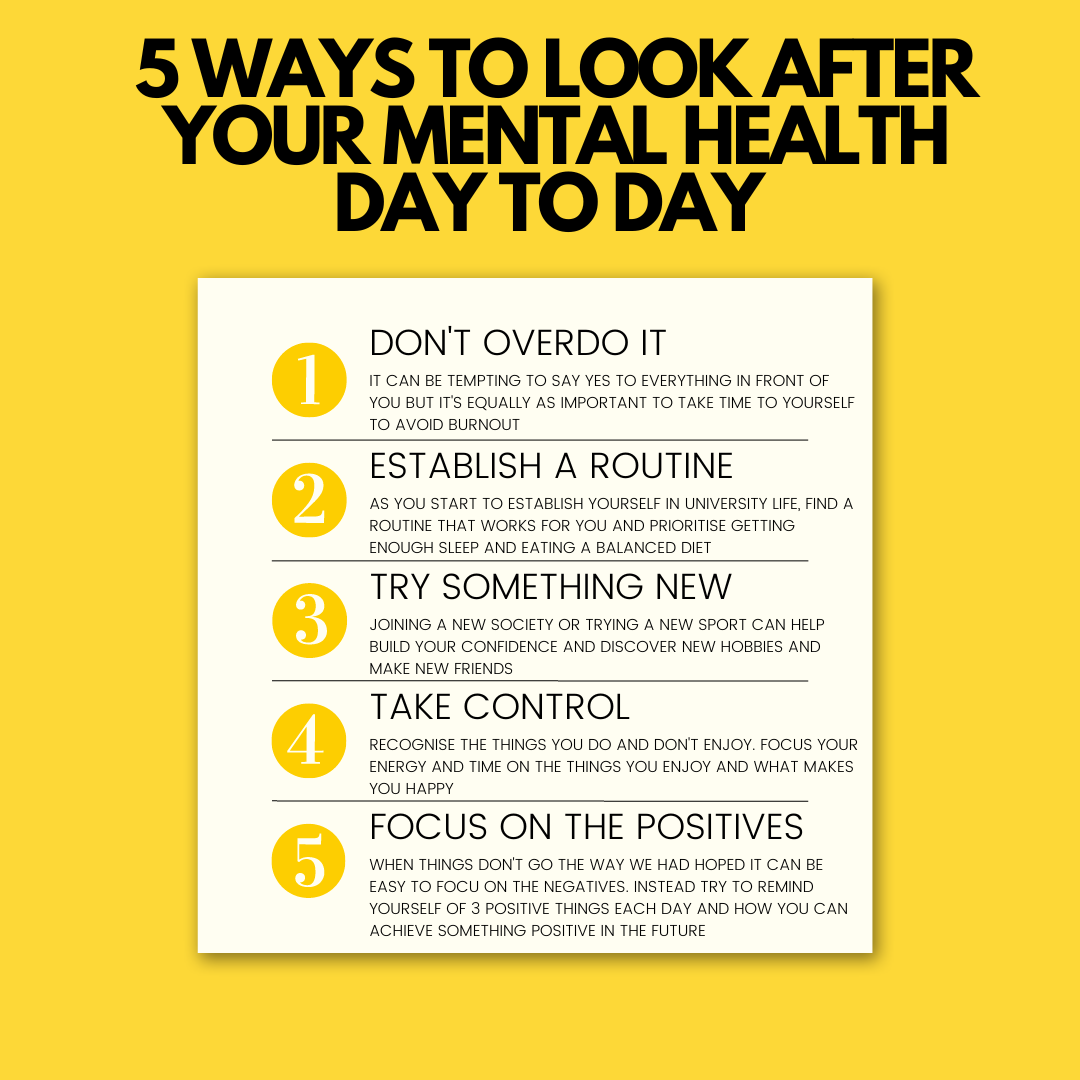 Topics