Get Involved
Tudor HSC Bowling
Add this event to your calendar
Tudor HSC have organised a trip to go Bowling in Pins Social Club on Monday 5th December! Meet your HSC members and fellow residents at 6pm in Tudor Close courtyard before walking down to Pins.
Come and enjoy an evening of bowling with other Tudor residents!
Your HSC have contributed towards the cost of the ticket which means it's exclusively discounted for Tudor Close students at £2 per person.
Please note that this event is for Tudor residents.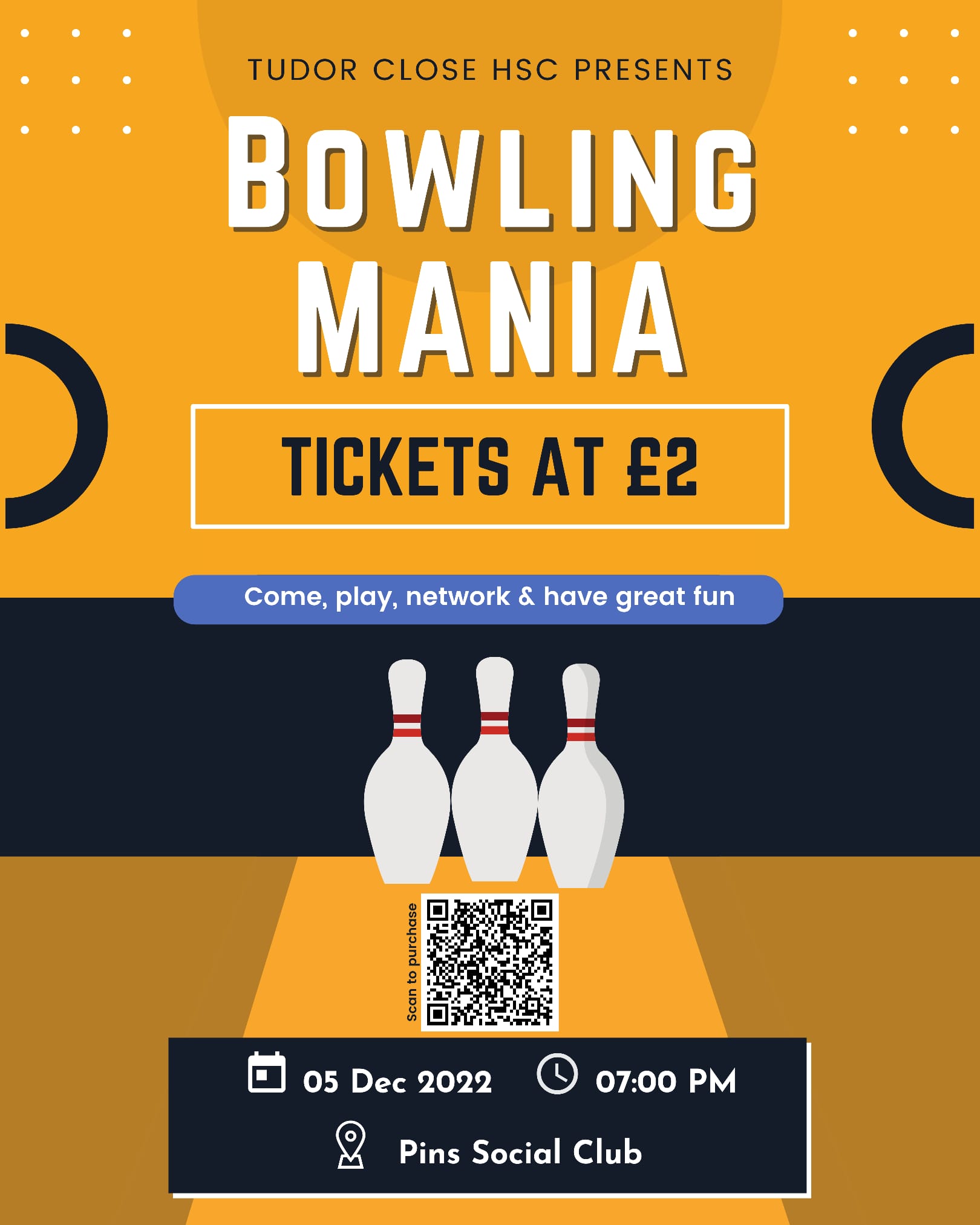 Topics