Get Involved
Global Opportunities Welcome Mixer
Add this event to your calendar
Welcome to all of our new arrivals in Halls! What better way to get settled into your new home than to enjoy pizza and drinks while getting to know your new neighbours?
Join us for an evening of pizza and drinks, meet your new neighbours and fellow residents as well as your Residential Advisers!
Go to Vine Court Mezzanine 7-9pm on Thursday 2nd February!

If you're unsure on where to go, just head to Vine Court reception and the reception team will point you in the right direction.
Please note that this event is for newly arriving semester two Global Opportunities students living in University Halls.
No need to book, just turn up! Pizza and drinks are first come, first served.
We can't wait to see you there!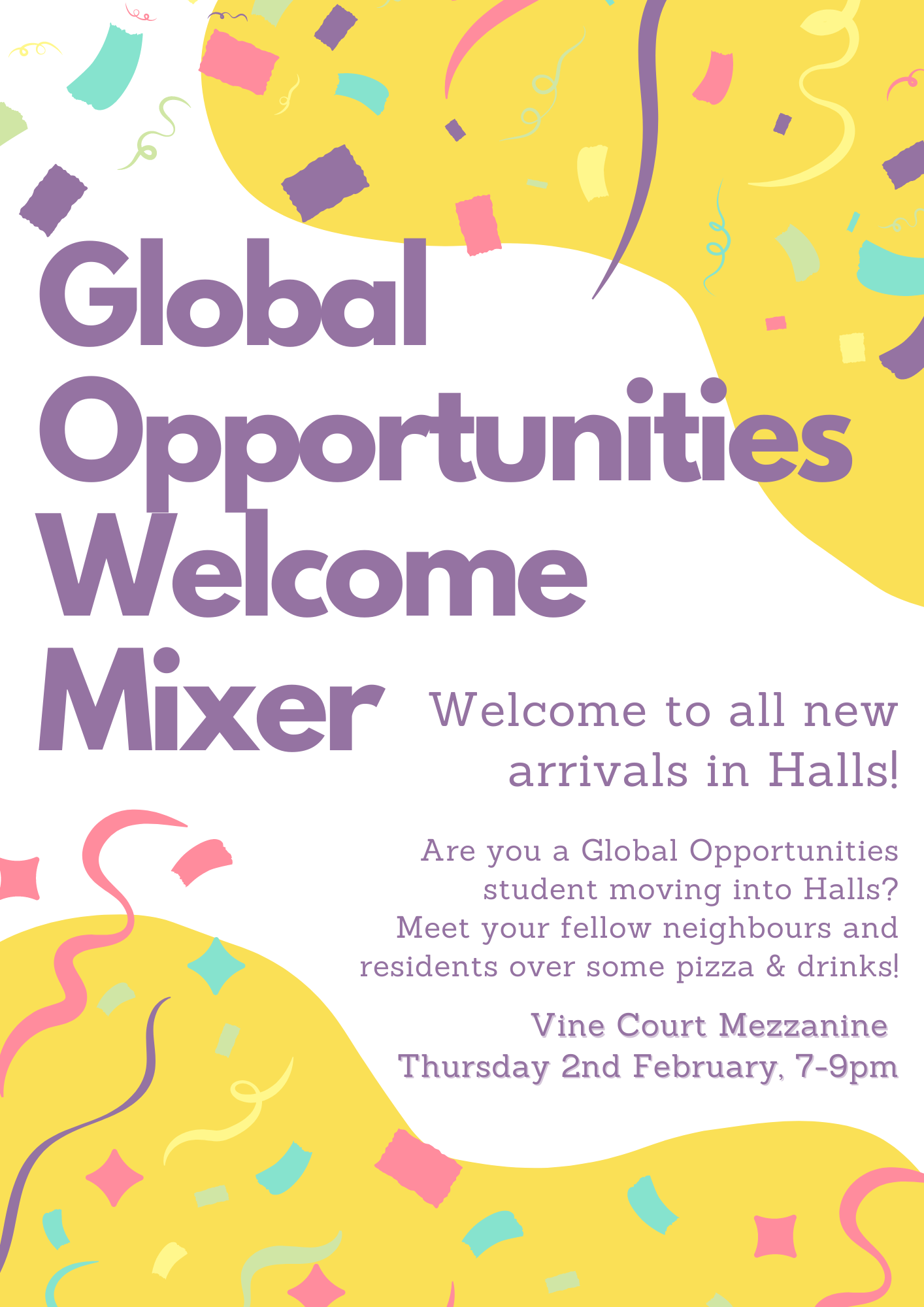 Topics