Get Involved
Crown Place Formals
Halls Formals are back! We're excited to announce our Hall Formal Dinner dates for 2023...
Take the opportunity to get dressed up for the evening, celebrate your Hall, and have fun with friends and fellow residents. Your Hall Formal is free of charge and includes a three-course meal (starter, main and dessert), a free drink per person, as well as a photographer and DJ. 
All Hall Formals will take place in the Mountford Hall, Guild of Students at 7pm.
To allow as many of you as possible to attend a Formal, we are hosting two dates for Crown Place. Please choose one date that you'd like to attend and book your ticket via the link below.
Wednesday 8th February
Tuesday 21st February
We look forward to seeing as many of you there as possible but please note that there are a set number of tickers per Hall which are available on a first come, first served basis. To avoid any disappointment, we recommend that you secure your tickets as early as possible. Please note that you will be required to show your ticket on entrance.
Photography
Please be aware that there will be a photographer present at all Hall Formals. Please click here to see how your image may be used. When ordering a ticket you will be given the option to opt out of having your photograph taken and used as indicated in the link above.  Please note that if you select the box and opt out of having your photo taken, you will be given a sticker on entrance to allow the photographer to identify you.
We can't wait to see you there!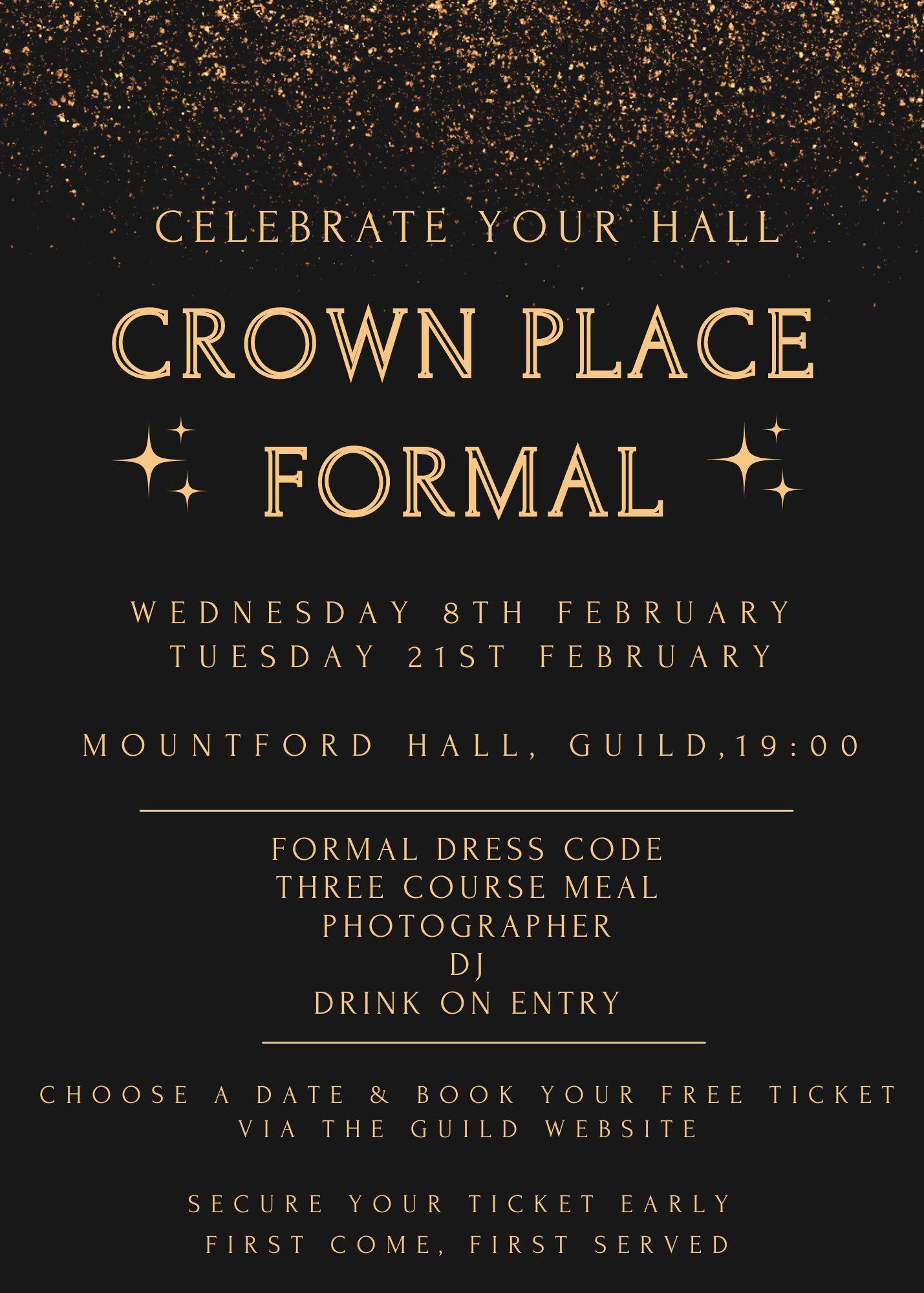 Topics