Accommodation
Catering at Vine Court
If you're considering going catered at Vine Court, you can rest assured there is plenty of choice on the menu!
Having catered accommodation is a great way to socialise with other residents at meal times. You can also benefit from no washing up or weekly shopping trips which gives you extra time on your hands for other important activities!
We offer catered accommodation at Vine Court which is one of our on-campus Halls. Our friendly catering team offer a range of meal choices each day including vegan and vegetarian options.
Catered accommodation at Vine Court includes breakfast and your evening meal. For breakfast, you can expect:
a choice of porridge & cereals
cooked options such as bacon, sausage, eggs, baked beans and hash browns
selection of fruits and yoghurt
toast with jam/marmalade
hot drinks as well as fruit juice
To get a taste for what's on offer for the evening meal, take a look at the 3 example menus below.
Rest assured that you can discuss any dietary requirements with the Catering Manager on arrival to Vine Court or if you have any concerns, you can always speak to the Chef on duty.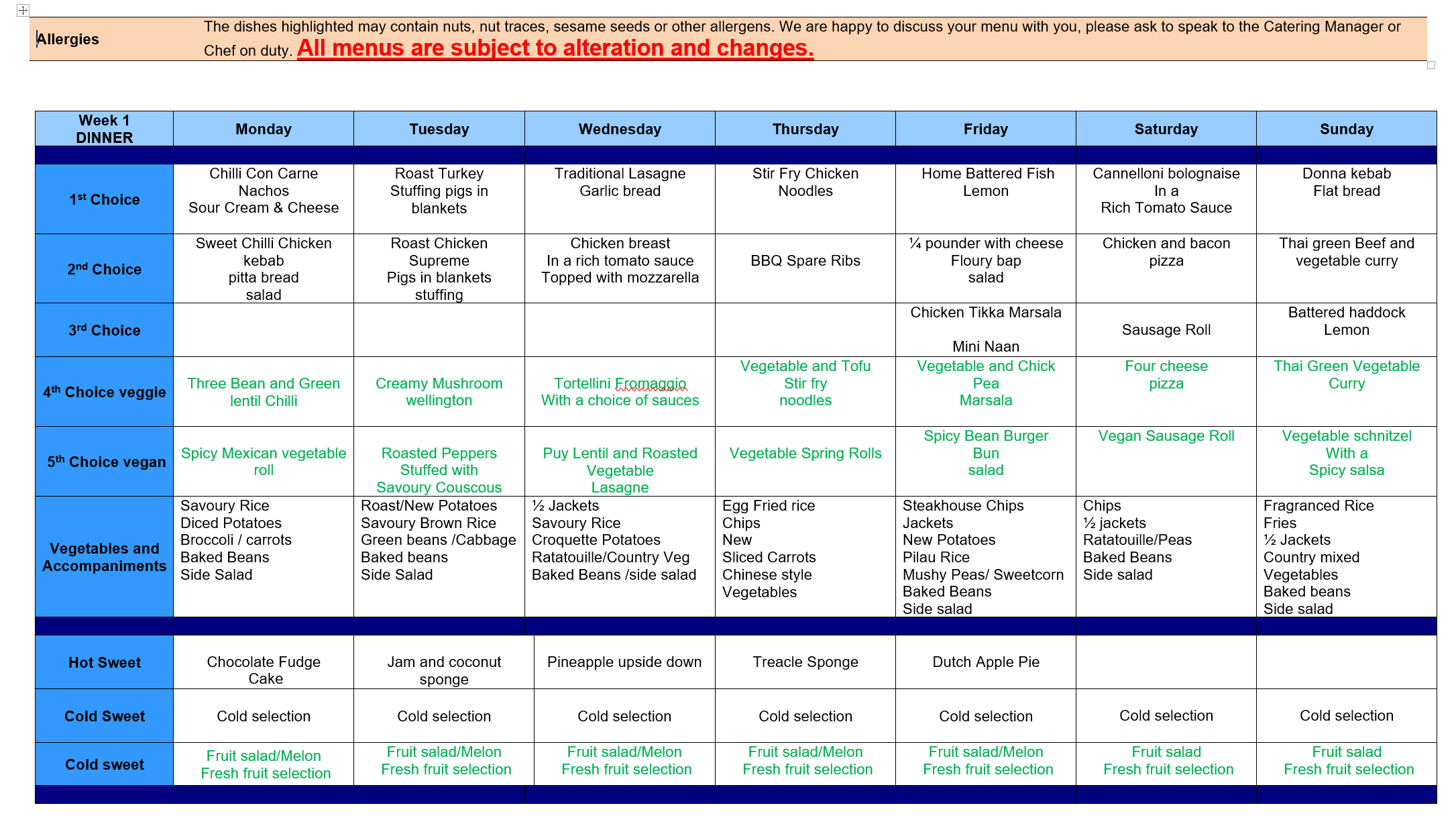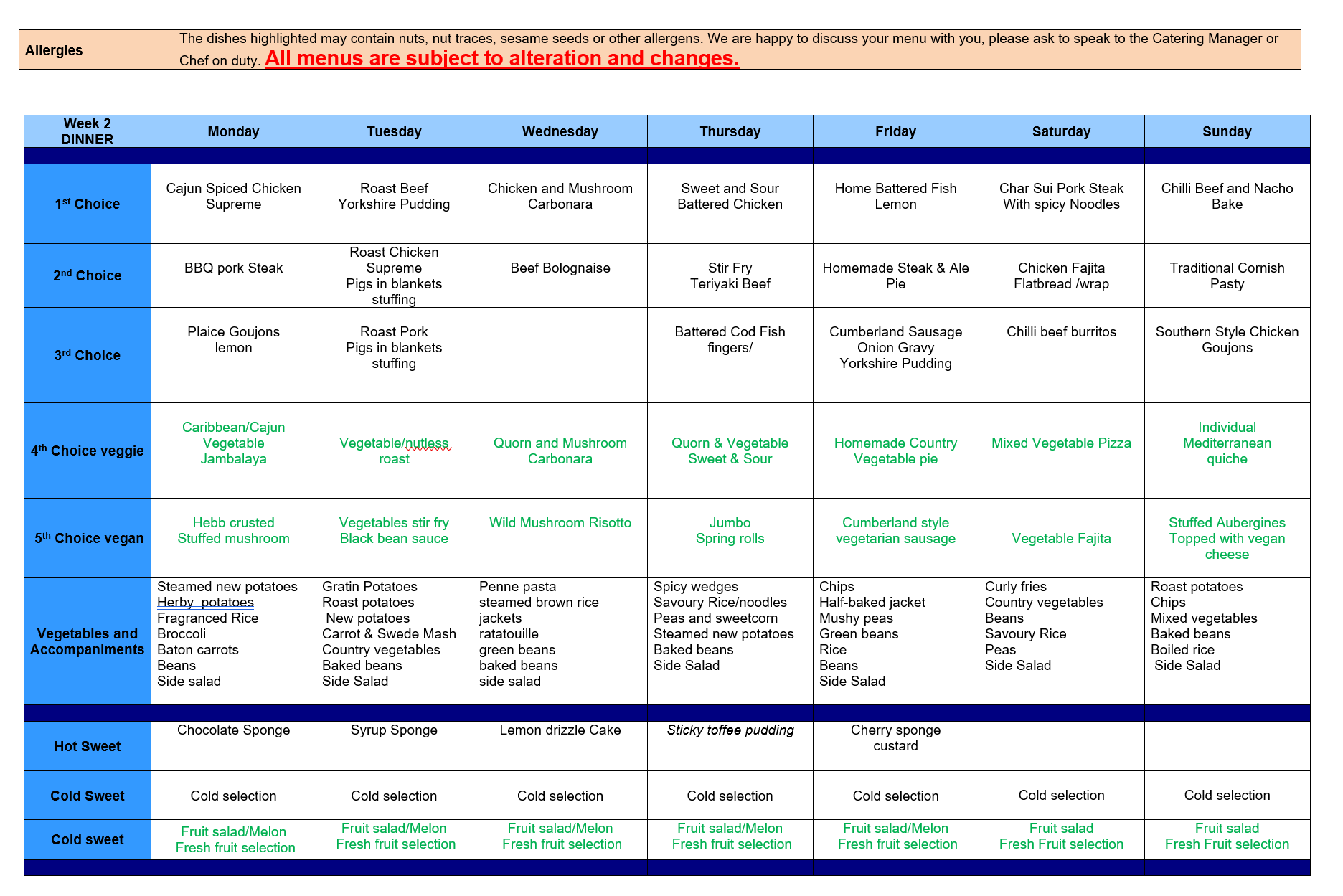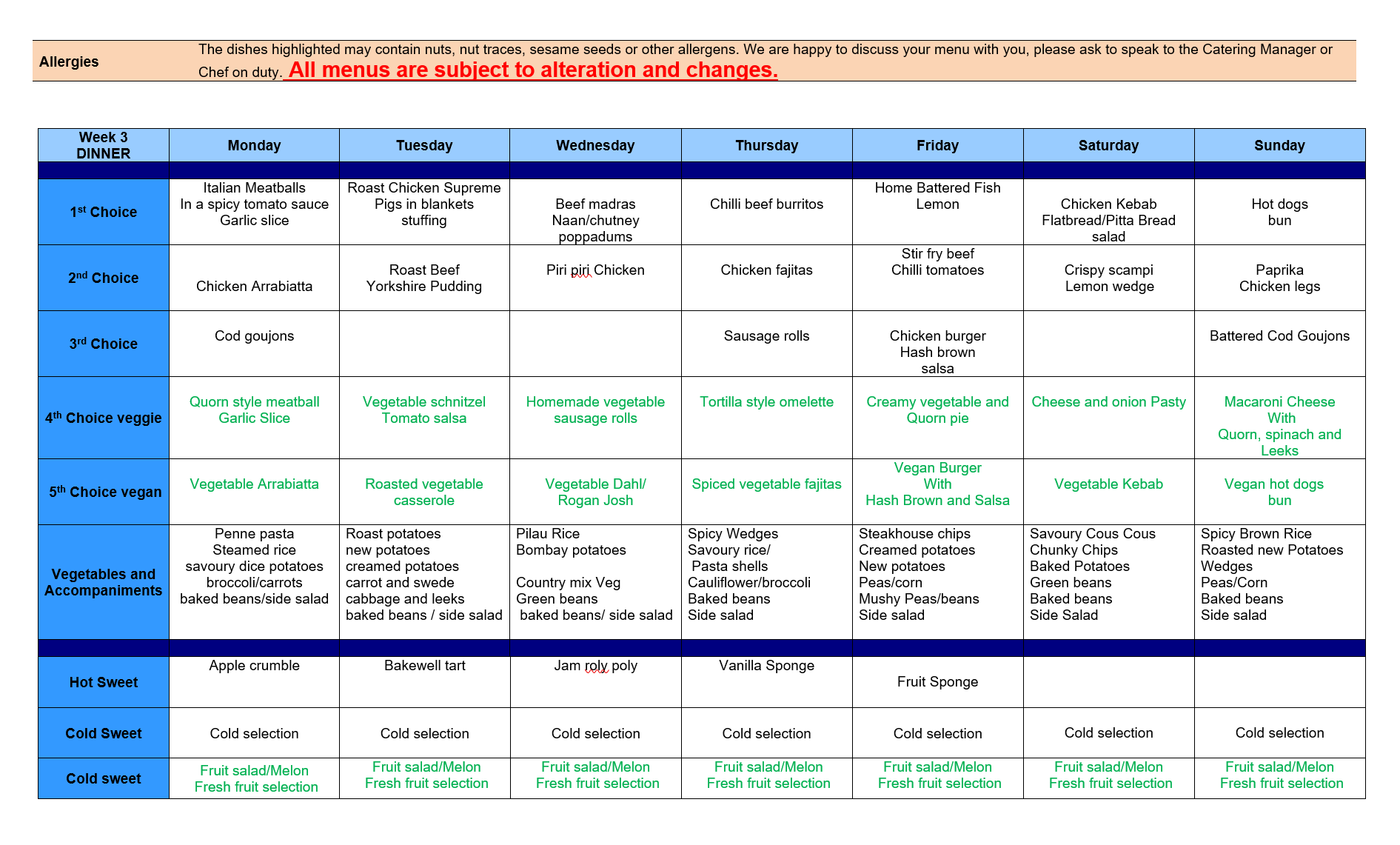 Find out more about Vine Court and its facilities here.
Topics